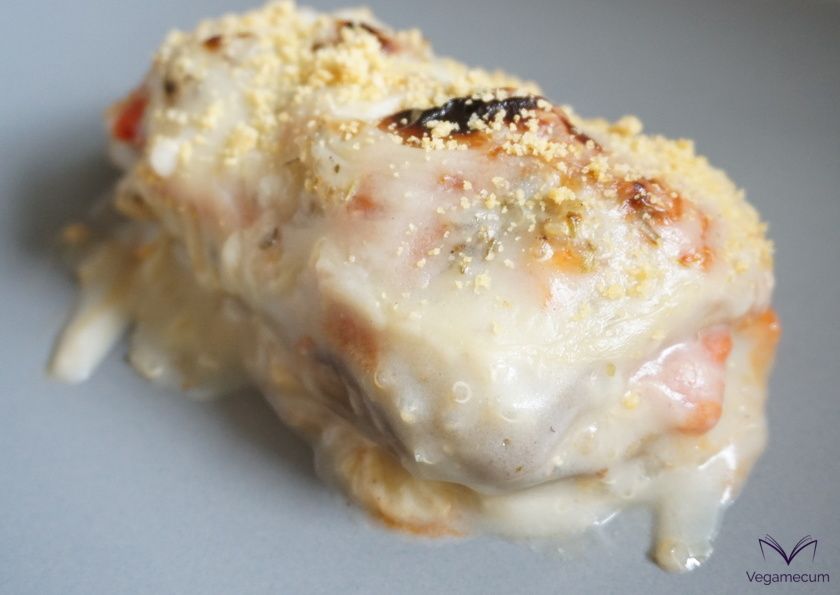 Lasagna is a dish that accepts infinite possibilities in terms of filling and types of plates, which leads to creations as different from the traditional as this eggplant, pepper and quinoa lasagna ; a light and free version of processed, where even the ingredients used for the coverage are natural.
This version, in addition, is perfect to take as a single dish, since the combination of quinoa with vegetables makes it an option as complete.
As for its flavor, note the sweet and semi-acid notes of the pepper, the juiciness provided by the tomato, and the delicious blend of aromatic accents that creates the béchamel with oregano.
This dish is rich in complete proteins (contains all essential amino acids), complex carbohydrates (provide energy, are low glycemic index and give us a feeling of fullness for longer), omega 3 , fiber , flavonoids , chlorogenic acid (antioxidant that prevents cellular degeneration), beta-carotene , lycopene and tryptophan . In addition, it provides vitamins A , C and group B ( B1 , B2 and B6 ), calcium , phosphorus , magnesium , potassium , zinc and, in smaller quantities, also iron .
Below you can see what ingredients you need and what steps you have to follow in order to enjoy this healthy and tasty dish.
| | | |
| --- | --- | --- |
| Difficulty level | Preparation time | Rations |
| Medium | 1 h. y 30 m. | For 2 people |
Ingredients
1 eggplant
100 gr. quinoa
2 red peppers
4 tablespoons fried tomato
1/2 spoonful of oregano
1 pinch of salt
extra virgin olive oil
Instructions
Wash the peppers and put them to roast at 170º for 40 minutes.
We put the quinoa in a colander and wash it under the tap until the water comes out clean. Once we have it thoroughly washed, we put it in a saucepan with twice as much water as quinoa and a little salt, and let it cook for 15 minutes. Remove from heat, we go through cold water in a colander, drain and reserve.
Wash and peel the eggplant and cut into slices. We add a little salt and leave it for 15 minutes to release the bitterness. After this time, we put a few drops of oil in a pan and make the slices of eggplant grilled. When they are ready, we place them on absorbent paper to eliminate the excess oil they may have.
Prepare the bechamel and, once we have roasted the peppers, we remove the skin, cut them in half and remove the seeds.
We put a little béchamel in the bottom of a baking tray to assemble the lasagna. On the béchamel sauce, place 2 eggplant slices (one behind the other, lightly resting one on top of the other) and, on top of these, peppers and half of the quinoa, spread out along the slices. On the quinoa, we put a little fried tomato and repeat the same step (eggplant, pepper, remaining quinoa and tomato).
We put to preheat the oven, we toss the oregano on the lasagna, we add the rest of the bechamel until it covers and we gratinate at 175º for 10 minutes. After this time, we remove the lasagna and sprinkle a little vegan parmesan cheese to give it an extra flavor.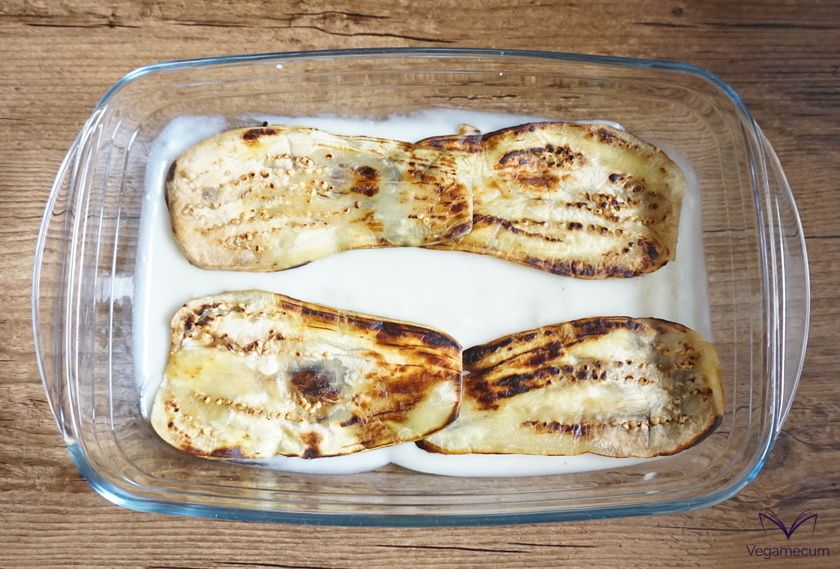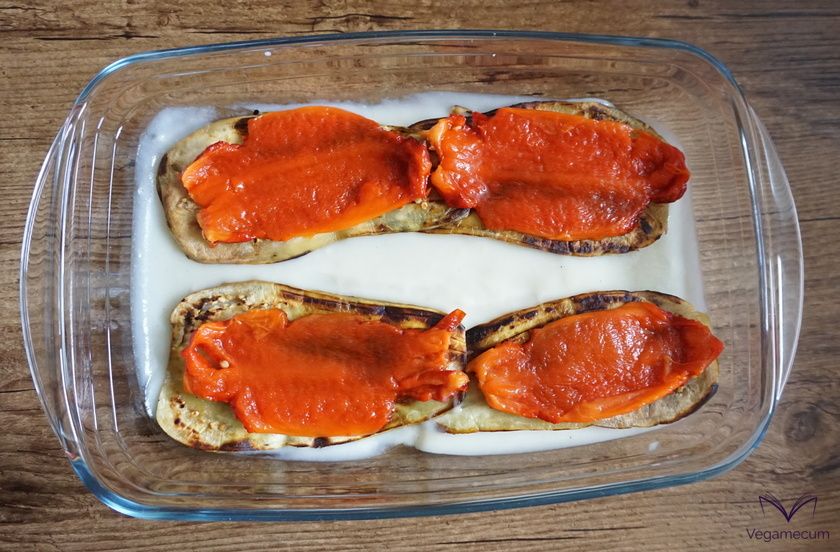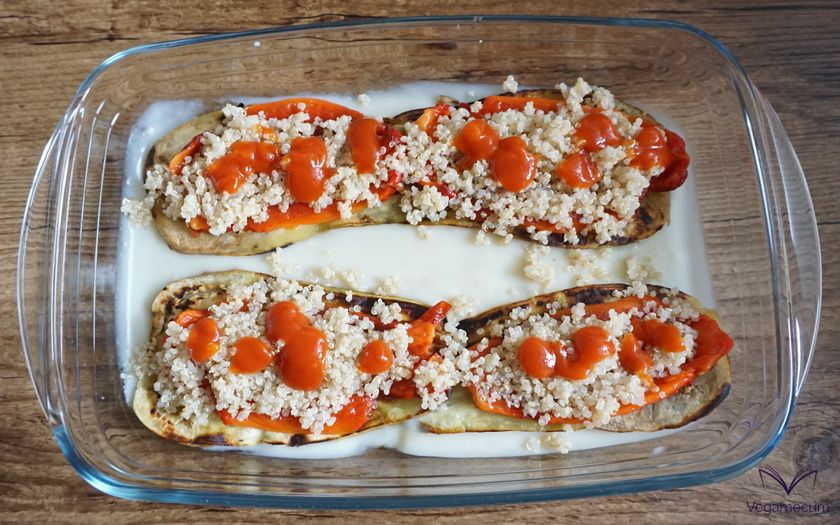 Notes
If you have any questions, you can leave it to us in the comments. And if you dare and want to show your creations to the world, do not hesitate to label us, we will love to see them through the networks!
Do you join us on social networks? You will find us on Facebook, Twitter, Instagram and Pinterest!