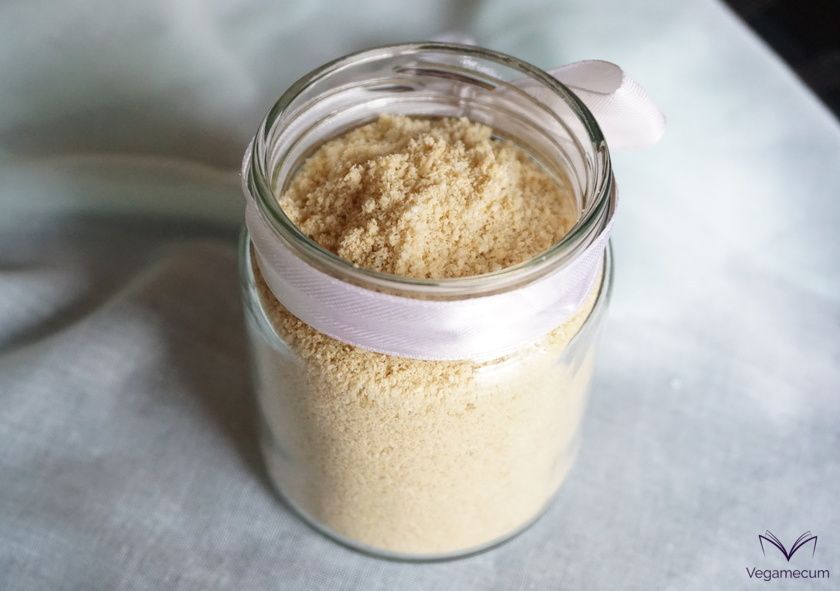 Vegan parmesan is perfect for enhancing the flavor of sauces, pizzas, pasta, lasagna and salads. Sprinkled on the dishes, provides an extra dose of intensity thanks to the unmistakable taste of nutritional yeast (similar to cheese) in combination with the smooth taste and texture of cashews.
The best thing about this "cheese" is that it allows us to give even more life to our meals in the healthiest way: free of dairy and prepared by ourselves with natural ingredients and of great nutritional value.
This parmesan is very rich in proteins and also contains essential fatty acids omega 6 , tryptophan , phytosterols that help prevent the absorption of cholesterol, fiber , vitamins E and B group ( B1 , B2 , B3 , B5 , B6 and B9) or folic acid ), magnesium , potassium , phosphorus , selenium , copper , manganese , chromium , lithium , vanadium , molybdenum and zinc .
Below you can see what ingredients you need and the steps to follow in order to make this recipe.
| | | |
| --- | --- | --- |
| Difficulty level | Preparation time | Rations |
| Very easy | 5 m. | For 50 grams |
Ingredients
30 gr. raw cashews
2 spoons of nutritional yeast
1/2 teaspoon garlic powder
1/2 teaspoon salt
Instructions
We introduce all the ingredients in the chopper and chop them until we have a fine powder texture.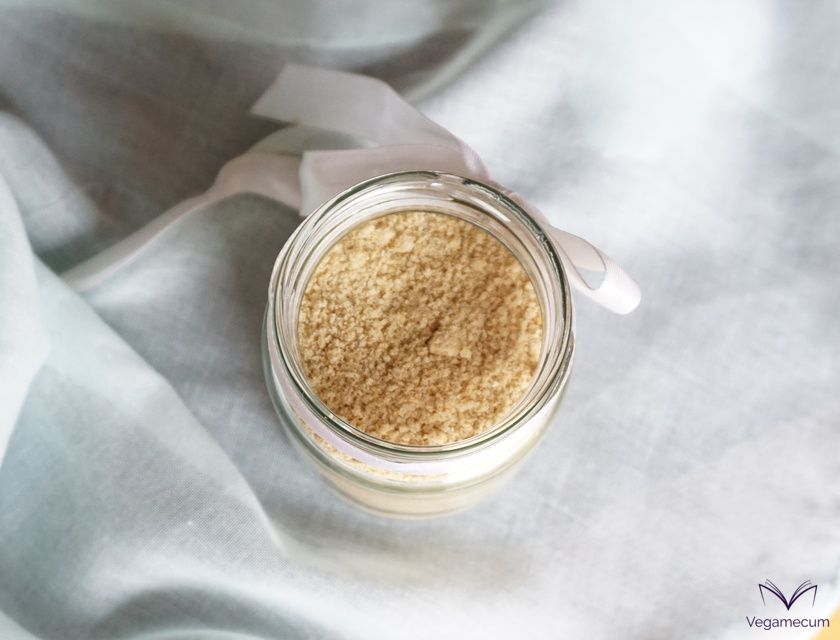 Notes
If you prefer, you can also dispense with garlic, although the flavor will be somewhat softer.
This "cheese" does not melt, so we recommend that you add it to your dishes at the end. This way you will avoid that it will burn and that its flavor will be altered.
If you have any questions, you can leave it to us in the comments. And if you dare and want to show your creations to the world, do not hesitate to label us, we will love to see them through the networks!
Do you join us on social networks? You will find us on Facebook, Twitter, Instagram and Pinterest!