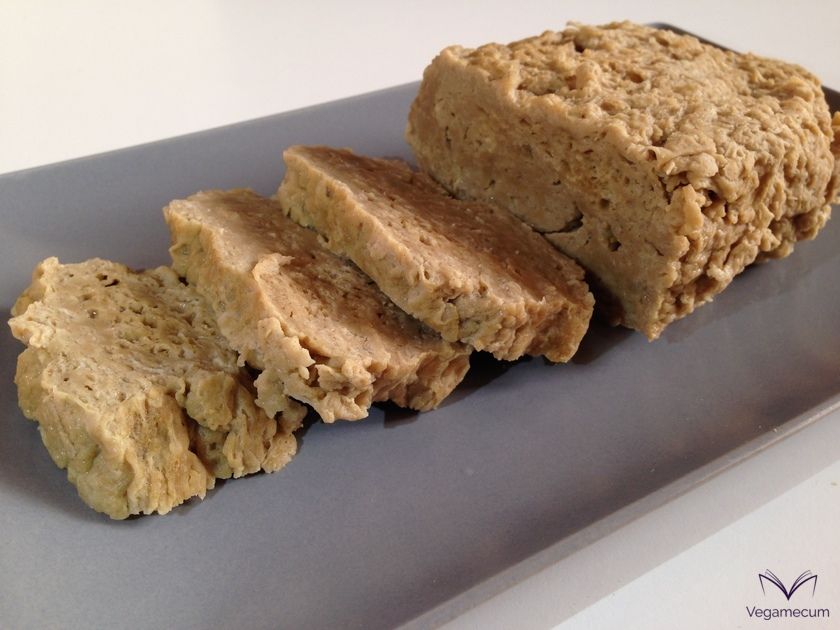 One of the main ingredients of many recipes is seitan, which is usually accompanied by sauces of all kinds, thus giving rise to really tempting and tempting dishes.
The problem with which we often find ourselves when we want to prepare seitan with some sauce is that the taste is somewhat altered and some of the nuances of it have not been noticed, since the seitan, with its intense flavor, covers them and leaves the aftertaste so characteristic of this one.
It is for this reason that we suggest that when you want all the protagonism falls on the sauce, you opt for a very smooth seitan, like this one that we propose, which is also very fluffy.
This seitan is a great source of protein that contains very few calories and fats, zero cholesterol and that is low in sodium. On the other hand, it has a lot of lecithin , a lot of calcium , a lot of potassium and, in addition, it also provides magnesium and iron .
Below you have the ingredients you need and the steps to follow to be able to make it successfully.
| | | |
| --- | --- | --- |
| Difficulty level | Preparation time | Rations |
| Easy | 1 h. | For 1000 grams |
Ingredients
250 gr. wheat gluten
250 ml. water (warm)
1 teaspoon ground garlic
1 teaspoon onion powder
1 teaspoon parsley
1/2 teaspoon pepper
2 teaspoons chemical yeast
40 gr. breadcrumbs
1 vegetable broth pill
1 teaspoon salt
2 tablespoons tamari (optional)
Instructions
We put in a container all the ingredients, except the water, the broth tablet and the salt. We remove it well with your hands.
Add the salt and mix it so that it is evenly distributed.
We gradually remove the warm water and stir it with your hands.
Knead until the dough is sufficiently thick, avoiding sticking.
We carefully cut the resulting "ball" into two pieces so that it fits better in the pot and round them with our hands.
Fill a pot to half its capacity with water, bring it to a boil and add the vegetable broth pill. When the tablet is dissolved, add the "balls" and cook for about 45 minutes, turning them from time to time so that it is done well on all sides. After this time, we drain them well and let them cool.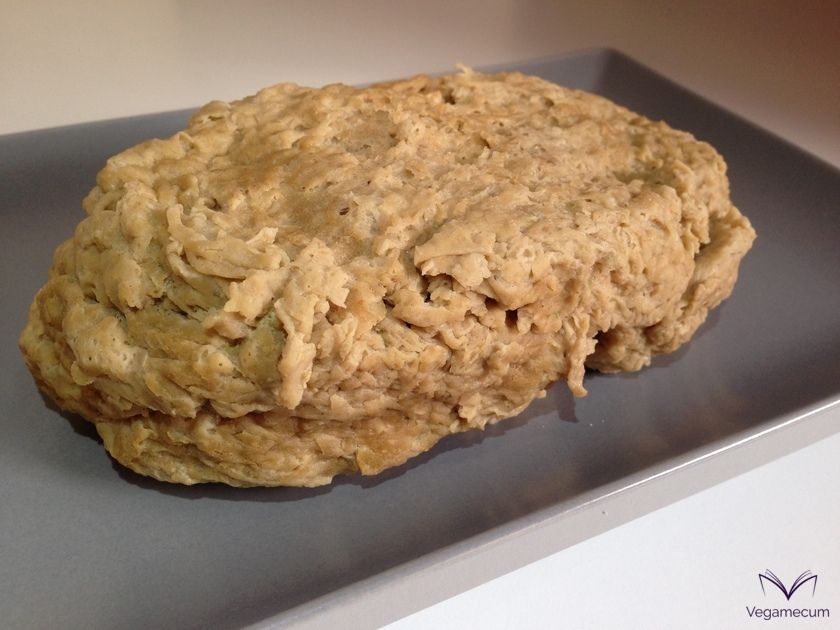 Notes
If you like it even more fluffy, you can take 5 gr. more than yeast.
The seitan will increase its size considerably during the cooking process, so we recommend that the size of the pot be large, or use a pot for each piece.
In order for the seitan to do well on all sides, it is important to turn it over during cooking, since when carrying yeast, it will float.
In the fridge it can last up to 3-4 days. It can also be frozen.
If you have any questions, you can leave it to us in the comments. And if you dare and want to show your creations to the world, do not hesitate to label us, we will love to see them through the networks!
Do you join us on social networks? You will find us on Facebook, Twitter, Instagram and Pinterest!