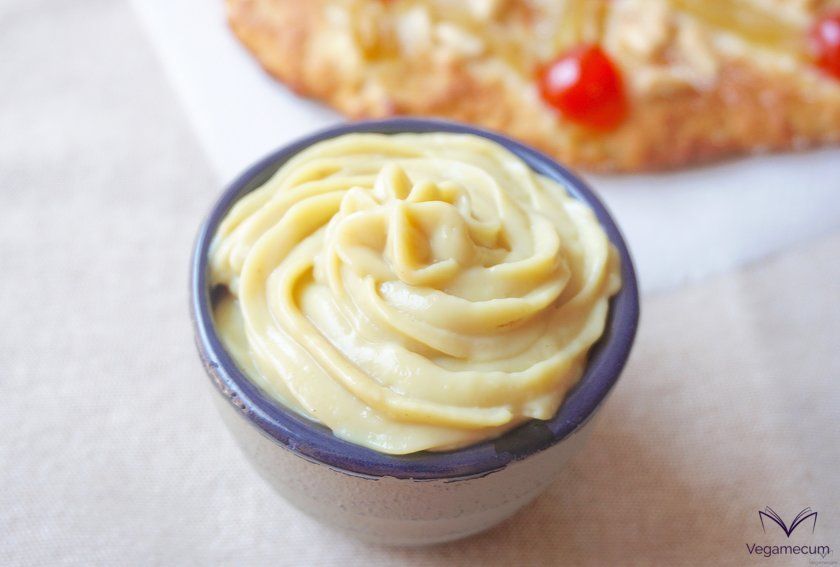 The pastry cream is a basic element of confectionery that allows us to make countless sweets and desserts, such as berlinesas, cream pooches (also called xuxos or susos), cakes and pies, tarts, roscones de reyes and coques de Sant Joan like this Coca de Sant Joan Vegan filled with orange cream and cherries in syrup , among many others.
And, from the classic pastry cream, we can get varieties as exquisite as the orange pastry cream or the traditional Catalan cream by making only small changes, which is ideal to innovate and get new and irresistible flavors and textures.
We can conclude, therefore, that the vegetable pastry cream is one of the most versatile and delicious creations that, in addition, has the great advantage of being very, very easy to prepare, allowing us to easily make incredible fillings and decorations.
Below you can see what ingredients you need and the steps to follow to be able to make this essential of vegan pastry.
| | | |
| --- | --- | --- |
| Difficulty level | Preparation time | Rations |
| Easy | 30 m. | For 540 grams |
Ingredients
1/2 l. soy milk
60 gr. whole cane sugar
1 teaspoon vanilla essence
1 cinnamon stick
the skin of 1 lemon
40 gr. corn starch
1 pinch of turmeric (optional)
Instructions
We reserve 1/5 of the total soy milk and mix it with the starch, stirring well so that no lumps remain.
In a saucepan, heat the rest of the soy milk with lemon peel, the cinnamon stick, the vanilla essence and, if we want to give it a more intense color, the turmeric. When it breaks to boil, remove from the heat and add the sugar, stirring until completely dissolved, and reserve.
When the sugar has dissolved, put the saucepan back on the fire and, when we see that it will start to boil, add the mixture of starch and soy milk and stir without stopping until we see that thick.
Once the cream has thickened, turn off the heat and allow it to cool completely to room temperature. Then, we can pass it to the fridge so that it finishes condensing and we can use it better when preparing our sweets.
Notes
If you have any questions, you can leave it to us in the comments. And if you dare and want to show your creations to the world, do not hesitate to label us, we will love to see them through the networks!
Do you join us on social networks? You will find us on Facebook, Twitter, Instagram and Pinterest!