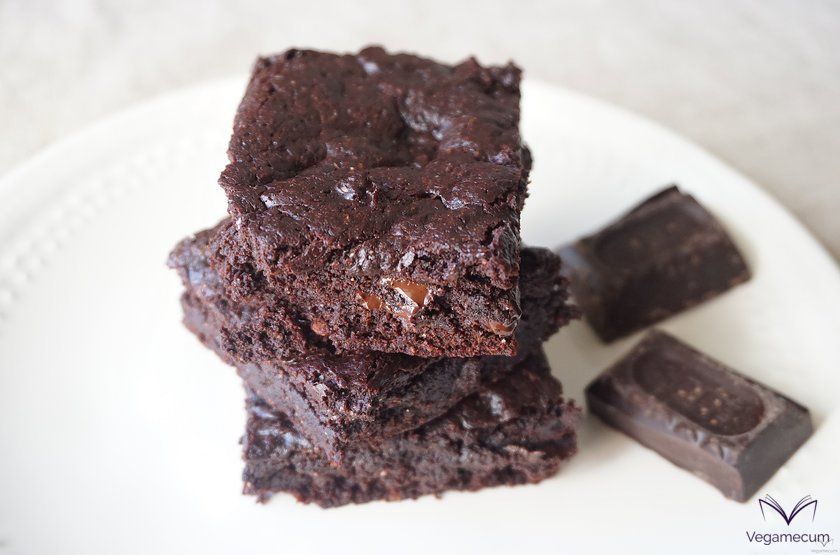 The brownie is a rich compact cake originating in the United States that owes its name to the brown color, 'brown' in English, which gives the cocoa.
Its creation is the result of a serendipity, because at the end of the nineteenth century a cook forgot to leave yeast to the chocolate cake he was preparing and this caused that it did not rise and remain low and dense, with that texture and that intense flavor that so many passions today they raise around the world.
The brownie may include nuts, chocolate chips, caramel, peanut butter or dried fruit among its ingredients, as well as a cover of melted dark chocolate, date caramel, icing sugar or an extra cocoa powder, among others.
In this case we have made adding small pieces of chocolate to the dough, which makes it have a smooth exterior and a tender interior that emerges delicious chocolate undone, thus achieving an even more juicy and irresistible brownie.
Below you can see what ingredients you need and the steps to follow to be able to make the best version of this dessert that, although by accident, has conquered half the world.
| | | |
| --- | --- | --- |
| Difficulty level | Preparation time | Rations |
| Medium | 35 m. | For 9 units |
Ingredients
90 gr. non-hydrogenated margarine (melted)
1 tablespoon extra virgin olive oil (Smooth flavor)
135 gr. sugar glas
2 tablespoons flax seeds
6 tablespoons water
2 teaspoons vanilla essence
60 gr. integral flour
70 gr. pure cocoa powder defatted
1/4 teaspoon salt
50 gr. black chocolate fondant
Instructions
Preheat the oven to 175º and, with a knife, cut the chocolate into small pieces.
In a small bowl, we toss the ground flax seeds and water and let it hydrate for 15 minutes.
In another bowl, we toss the melted margarine, the oil and the sugar and beat it with some rods until the ingredients are well mixed.
Add the mixture of flax and water and the vanilla extract and beat again so that all the ingredients are well integrated.
We sieve the flour, cocoa powder and salt and add them to the mixture stirring gently and delicately with the help of a spatula or wooden spoon, with enveloping movements and being careful not to mix them too much so that they do not spoil. texture.
Add the chocolate chips to the mixture and stir a little so that they are evenly distributed in the dough. We pour the mixture in a mold suitable for oven of about 20 cm. x 20 cm lined with vegetable paper and smoothed the surface with the help of a spatula.
We cover the mold with vegetable paper and bake it for 25 minutes. After this time, we turn off the oven and wait 10 more minutes until the mold is removed.
We take out the mold, uncover it and wait for the brownie to cool to room temperature to be able to cut it. When it has cooled down, we cut it into small squares and serve it.
Notes
When selecting the vegetable margarine, look that it is not hydrogenated and that it does not contain palm oil or any ingredient of animal origin (eg, the olive margarine of the Flora brand has gelatin among its ingredients).
If you prefer, you can add chopped nuts or any other dried fruit that you like, peanut butter or dried fruit.
If you do not consume it on the same day, we recommend heating the brownies just before eating them so that the pieces of chocolate inside melt and the experience is even more irresistible.
If you have any questions, you can leave it to us in the comments. And if you dare and want to show your creations to the world, do not hesitate to label us, we will love to see them through the networks!
Do you join us on social networks? You will find us on Facebook, Twitter, Instagram and Pinterest!