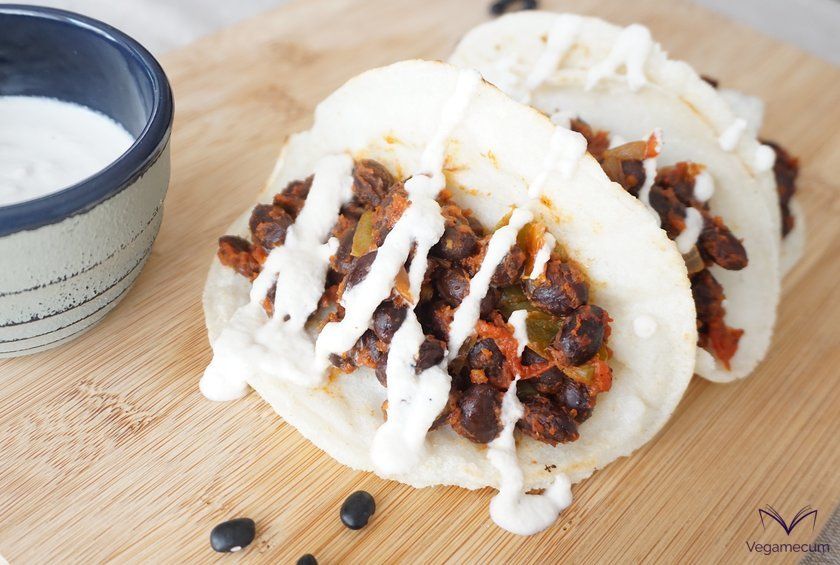 This sour cream is ideal to generate contrast and add a slightly acidic point to the dishes.
It is a sauce that, thanks to its ingredients, has a perfectly balanced flavor between salty and sour, with an irresistible accent provided by the nutritional yeast.
Apart from its irresistible flavor, this recipe highlights how easy it is to prepare and how quickly it is obtained, as it only needs mixing and beating with the blender, which makes it perfect to finish dressing in a moment any dish and highlight its flavor.
On the other hand, although it is very similar to the sour cream of cashew nuts , this version is even easier, since it requires fewer ingredients, the availability of which are not subject to the season of the year in which we find ourselves; and has a lighter texture, because the proportion of liquid is greater.
This sauce is rich in proteins , essential fatty acids omega 6 , fiber , phytosterols , tryptophan , flavonoids , beta carotene , inulin , alliin , vitamins C , E and group B ( B1 , B2 , B3 , B5 , B6 and B9 or folic acid ), calcium , copper , chromium , phosphorus , lithium , magnesium , manganese , potassium , selenium and zinc .
Below you can see what ingredients you need and the steps to follow to make a sauce as simple as it is versatile.
| | | |
| --- | --- | --- |
| Difficulty level | Preparation time | Rations |
| Very easy | 5 m. | For 150 milliliters |
* Plus 4 hours of hydration
Ingredients
60 gr. raw cashews
60 ml. water
1 tablespoon nutritional yeast
1 teaspoon garlic powder
1/2 teaspoon salt
2 tablespoons lemon juice
Instructions
We soak the cashews for 4 hours.
When the cashew nuts are hydrated, we put them in the glass of the blender, add the rest of the ingredients and beat until you get a light sauce with a creamy point.
If you have any questions, you can leave it to us in the comments. And if you dare and want to show your creations to the world, do not hesitate to label us, we will love to see them through the networks!
Do you join us on social networks? You will find us on Facebook, Twitter, Instagram and Pinterest!