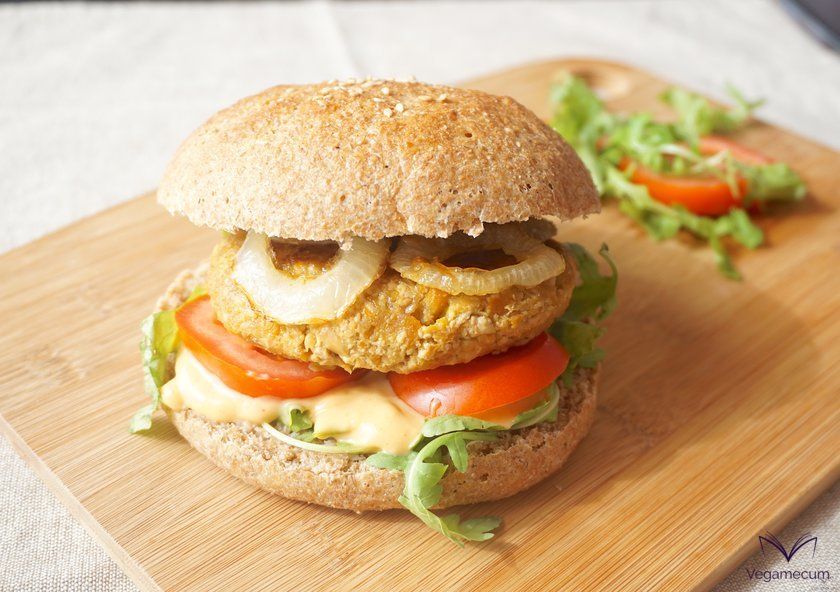 Vegetable burgers are a delicious and quick way to obtain a large amount of nutrients in a single and comfortable dish, since among its ingredients are vegetables, legumes and / or nuts, which makes them very rich in proteins. , vitamins and minerals of great nutritional value, free of cholesterol and other harmful fats.
Another formidable advantage is that you can make countless versions just by varying the ingredients and forming different combinations, being able to discover new and incredible flavors like these oriental burgers.
Among its ingredients, the sweet notes of cabbage and carrot stand out, as well as the exotic touch of ginger with its delicate spicy point that, together with the flavor of the soy sauce, gives it a flavor and aroma with an irresistible intensity .
These burgers are rich in protein , fiber , flavonoids , lecithin , omega 3 fatty acids, linoleic acid, linolenic acid , alliin , allicin , beta carotene , vitamins A , C , E , K and group B ( B1 , B2 , B3 , B6 and B9 or folic acid ), aluminum , sulfur , barium , boron , bromine , calcium , fluorine , phosphorus , magnesium , potassium , selenium , sodium , zinc and, in smaller quantities, copper , iron and manganese .
Below you can see what ingredients you need and the steps to follow in order to make these burgers with an exotic flavor.
| | | |
| --- | --- | --- |
| Difficulty level | Preparation time | Rations |
| Easy | 1 h. | For 5 units |
Ingredients
300 gr. tofu
100 gr. white cabbage (cabbage)
1 Leek
1 onion
1 carrot
4 tablespoons soy sauce
2 tablespoons aquafaba
2 teaspoons ginger (grated)
5 spoons of potato starch
2 tablespoons extra virgin olive oil
Instructions
Peel the onion, the leek and the carrot, wash the latter and the cabbage, and chop everything in the chopper. We put the oil in a pan and, when it is hot, we throw everything and cook it on medium heat for 7 minutes.
We drain the tofu very well and crumble it with the hands in very small pieces. We toss it together with the rest of the ingredients, we also toss the ginger, add the soy sauce, mix well, and let it be done for 5 minutes.
We extinguish the fire, we pass it to a bowl and let it warm up. Add the aquafaba and the potato starch, and knead. Once kneading, let it rest for 30 minutes.
Finally, we form the hamburgers and pass them through the pan with a little oil, leaving them to be done for 3 minutes on each side.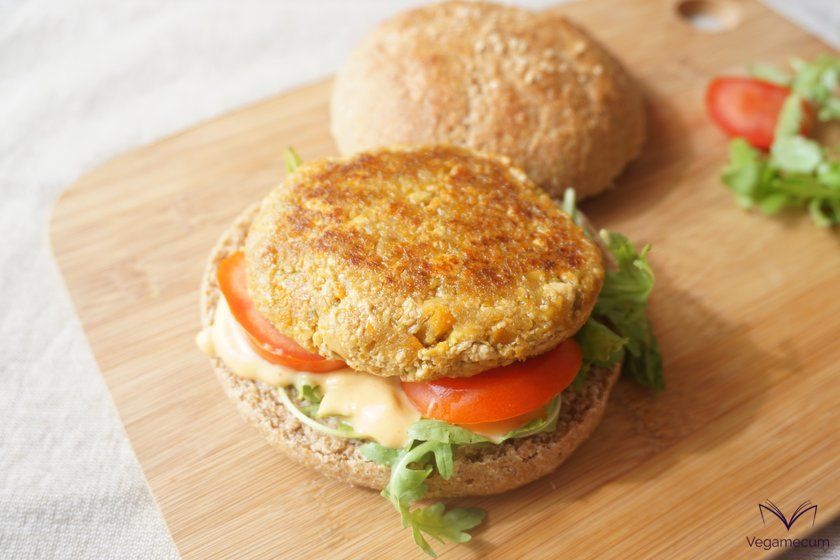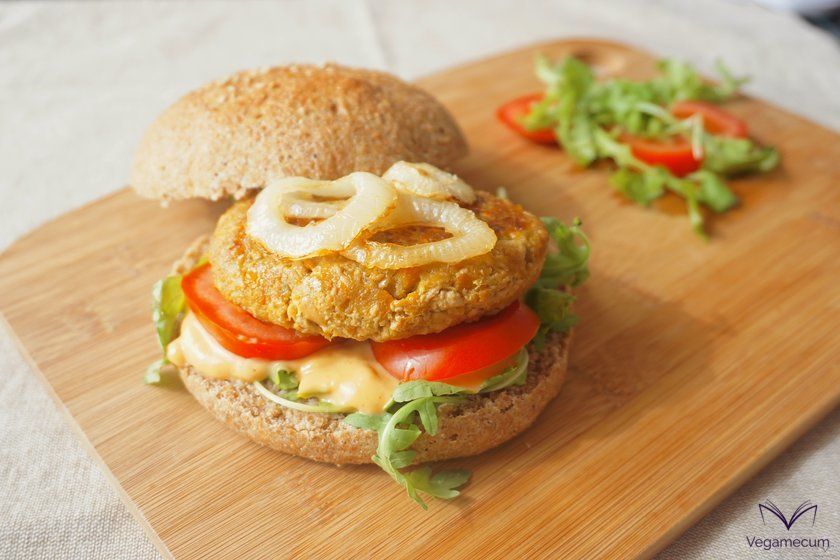 Notes
If you prefer, you can also make these burgers in the oven, baking them for 20 minutes at 200º, making sure they do not burn.
If you have any questions, you can leave it to us in the comments. And if you dare and want to show your creations to the world, do not hesitate to label us, we will love to see them through the networks!
Do you join us on social networks? You will find us on Facebook, Twitter, Instagram and Pinterest!