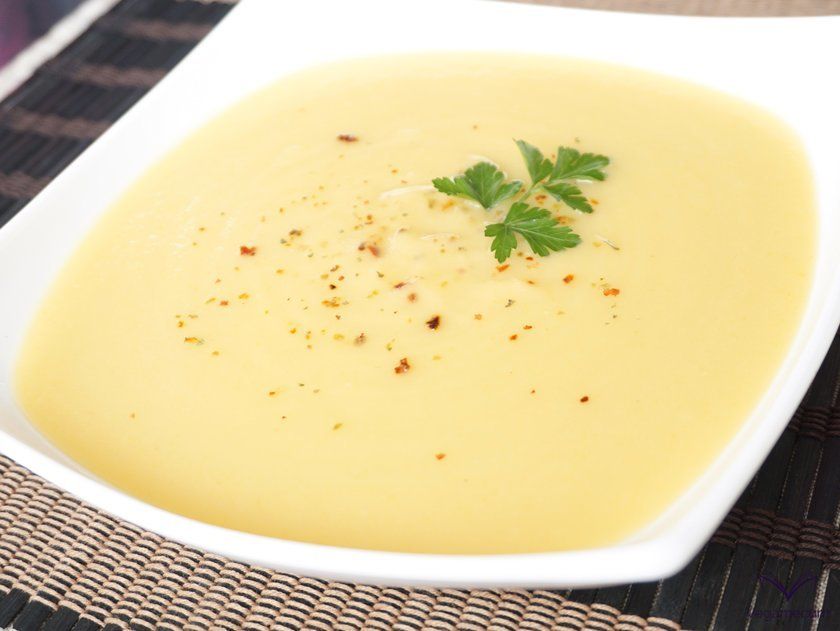 This cream cream is especially appealing during the coldest months of the year, as it is a delicious way to temper the body.
Its ingredients give it a very mild flavor and a certain sweet spot, mainly due to the presence of zucchini, carrots and, especially, leeks. This makes everyone like it, even the little ones.
On the other hand, although this cream soup is very light, it also gives us energy thanks to the carbohydrates of the potato, as well as minerals and vitamins of great nutritional value.
And is that this cream soup is rich in beta carotene , flavonoids , allicin , carbohydrates , fiber , vitamins A , C , E and group B ( B1 , B2 , B3 , B6 and B9 or folic acid ), calcium , phosphorus , iron , magnesium , potassium , selenium , iodine and zinc .
Below you can see what ingredients you need and the steps to follow to make this cream soup so rich and simple.  
| | | |
| --- | --- | --- |
| Difficulty level | Preparation time | Rations |
| Easy | 1 h. | For 4 people |
Ingredients
500 gr. zucchini
500 gr. potato
1 carrot
1 onion
1 Leek
4 tablespoons extra virgin olive oil
1 teaspoon salt
Instructions
We peel the potatoes, the zucchini and the carrot. Wash, chop and cook in a pan with enough water to cover the vegetables.
We remove the first layer of the leek, make some cuts along to remove the soil and wash it under the tap.
Peel the onion and cut it close to the leek in small pieces.
Pour the oil in a pan and, when it is warm, poach the onion and leek over medium heat, making sure the leek does not burn. We are removing from time to time.
When poached, we toss everything in the pot where the vegetables boil and let cook for 30 minutes. We salt and extinguish the fire.
We crush all the vegetables in the same casserole, we pass it for a Chinese so that the cream does not have remains of vegetable without crushing, and we serve it very hot.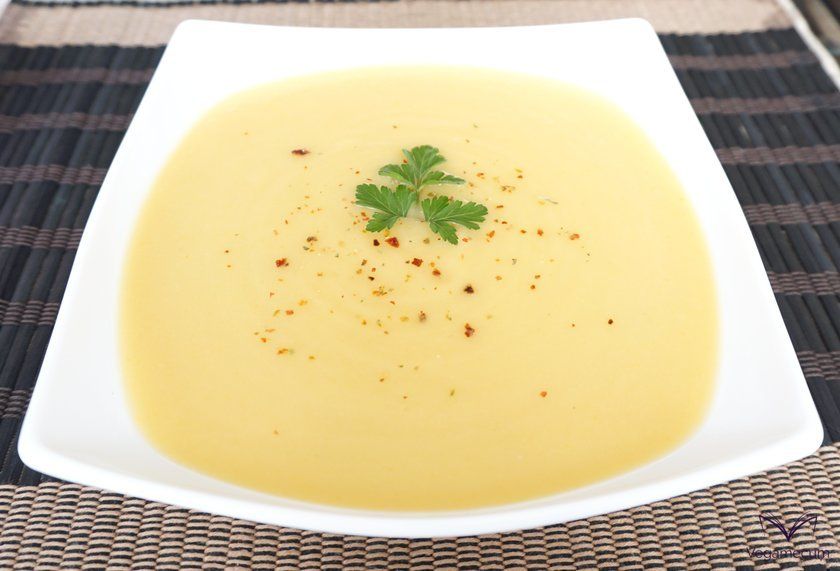 Notes
If you want, you can take a little vegetable cream soup at the time of grinding.
You can serve it with a little freshly ground pepper to enhance the flavor, or with seeds sprinkled on top to add extra protein.
If you have any questions, you can leave it to us in the comments. And if you dare and want to show your creations to the world, do not hesitate to label us, we will love to see them through the networks!
Do you join us on social networks? You will find us on Facebook, Twitter, Instagram and Pinterest!