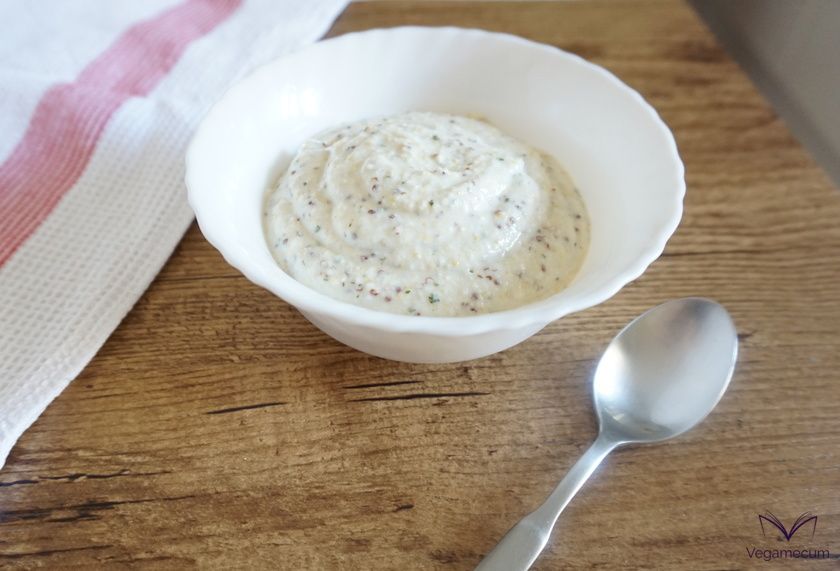 There are sauces that are ideal for the hottest days of the year, and one of them is this alioli of almonds with mustard .
This is a perfect alioli to accompany vegetable dishes in any of its forms (both grilled, baked, barbecued or in salads), dishes where quinoa is the main ingredient (like these quinoa and carrot snacks ) , also to serve with potatoes, with white asparagus, with vegetable meats (seitan, tofu, tempeh ...) and even as a dressing for pasta (in pasta salads or whatever).
As for the properties of its main ingredient, almonds are a great source of energy (thanks to its content in complex carbohydrates) rich in protein and fiber, which also provides us with healthy fats such as omega 6 and omega 9 , vitamins A and E , vitamins of group B ( B1 , B2 , B5 , B6 , B7 and B9 or folic acid ) and minerals such as calcium , phosphorus , iron , magnesium , potassium , selenium and zinc .
On the other hand, the touch of mustard also allows us to benefit from the antioxidant power provided by glucosinolates , which are also responsible for that peculiar taste, between spicy and bitter, which characterizes mustard.
Below you have the necessary ingredients and steps to enjoy one of the freshest aioli.
| | | |
| --- | --- | --- |
| Difficulty level | Preparation time | Rations |
| Very easy | 10 m. | For 200 milliliters |
Ingredients
60 gr. chopped and peeled almonds
1 clove of garlic
1 tablespoon Dijon mustard (the grainy)
2 tablespoons lemon juice
2 tablespoons extra virgin olive oil
90 ml. water
1 tablespoon parsley (leaves)
1/4 teaspoon salt
Instructions
We finely chop the parsley, we put it in the glass of the blender together with the almonds, the garlic, the mustard, the lemon juice, the oil and the salt and we beat so that everything is mixed well.
We add the water little by little and continue beating until the sauce has a creamy texture.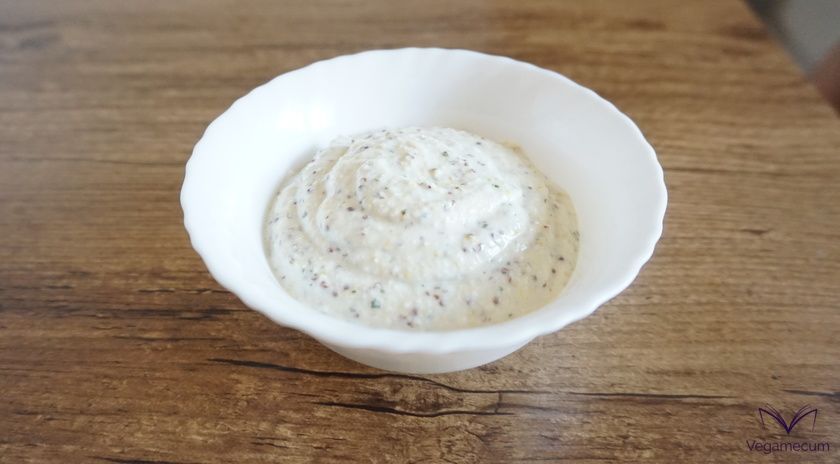 If you have any questions, you can leave it to us in the comments. And if you dare and want to show your creations to the world, do not hesitate to label us, we will love to see them through the networks!
Do you join us on social networks? You will find us on Facebook, Twitter, Instagram and Pinterest!