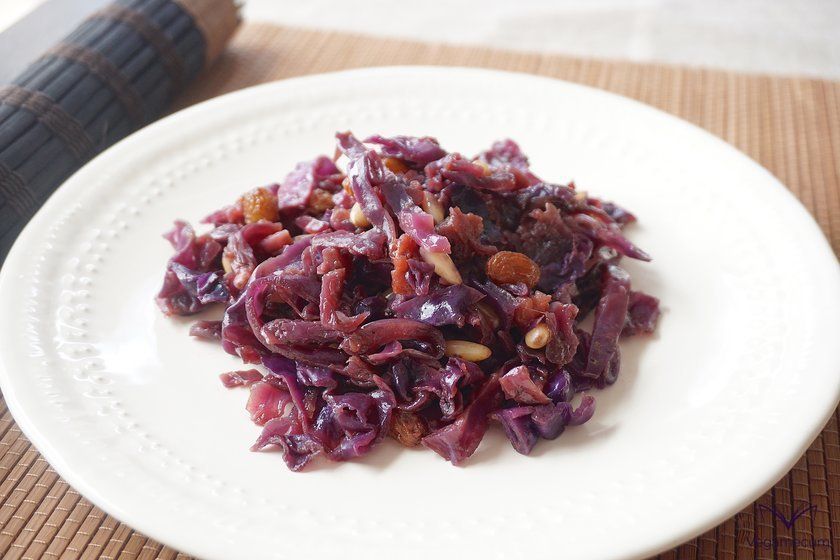 This is a recipe very typical of Madrid that is usually consumed in a special way on holidays, although it is so delicious that it is ideal to enjoy it during the whole cold season, which is when the red cabbage is at its best .
This is a very easy dish to prepare, which does not require much time and is prepared with simple ingredients. In addition, it can be taken both hot and cold because it is equally exquisite.
It is an entree of rustic touches and sweet essence, full of color and irresistible flavor that, in addition, has a very tender and juicy texture.
Regarding its nutritional characteristics, we are faced with a food rich in flavonoids , fiber , essential amino acids , allicin , alliin , cyanidin , essential fatty acids omega 3 and omega 6 , carbohydrates , carotenes , lutein (which preserves eye health) , vitamins C , E and group B ( B1 , B3 , B6 and B9 or folic acid ), sulfur , boron , calcium , copper , phosphorus , iron , magnesium , manganese , potassium , sodium and, in smaller amounts, selenium and zinc .
Below you can see what ingredients you need and the steps to follow to make this dish with a tender texture and vibrant flavor.
| | | |
| --- | --- | --- |
| Difficulty level | Preparation time | Rations |
| Easy | 1 h. | For 4 servings |
Ingredients
1 kg. red cabbage
1 purple onion
1 and 1/2 apples
50 gr. sultanas raisins
50 gr. pinion
3 tablespoons Modena vinegar
2 spoons of agave syrup
1/2 teaspoon pepper
1 teaspoon salt
6 tablespoons extra virgin olive oil (Smooth flavor)
Instructions
We cut the cabbage in julienne, we wash it and we put it to drain. Peel the onion and cut it also in julienne.
Peel and wash the apple and cut it into cubes.
In a large pan, put the oil to heat over medium heat and, when it is warm, we toss the onion next to the apple and let it be done for 5 minutes.
Next we add the well drained cabbage, we raise the fire and we are stirring so that it is mixed well with the onion and the apple. Let everything be done next to high heat for 10 minutes.
After this time, lower to medium heat and add the pine nuts, pepper and salt and let it be done for 10 minutes more.
Add the raisins, syrup and vinegar, stir well, add salt and leave for another 5 minutes. After this time, we put out the fire and serve.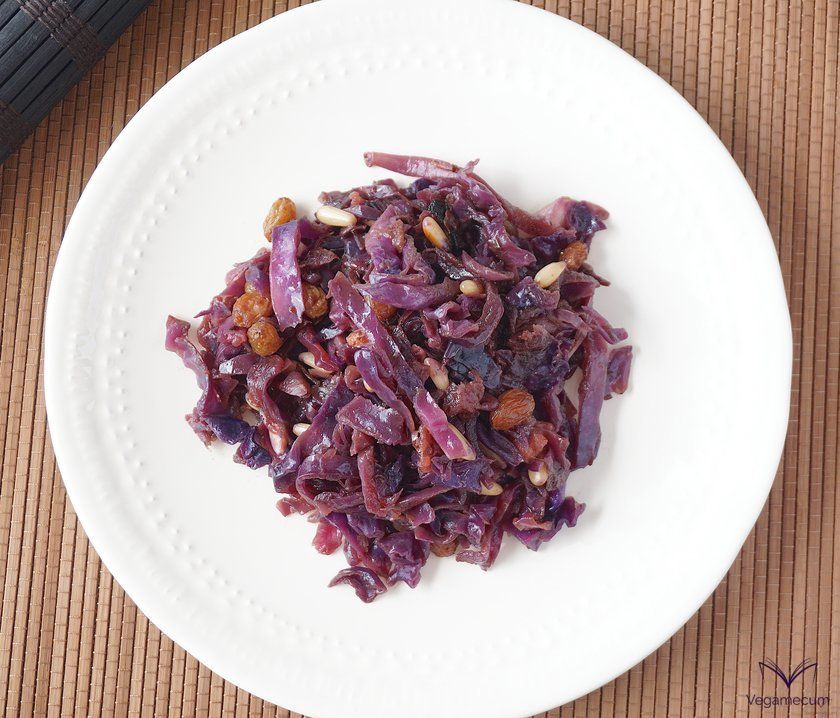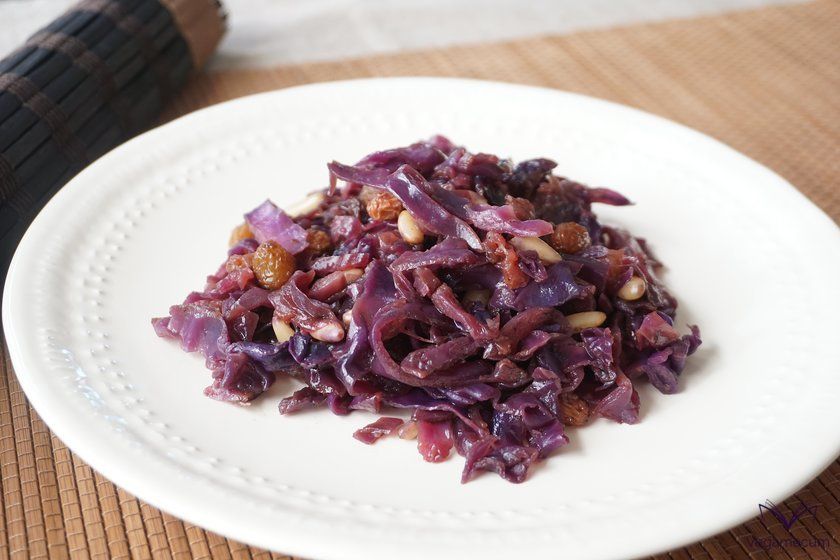 Notes
This dish is ideal to consume both hot and cold.
If you have any questions, you can leave it to us in the comments. And if you dare and want to show your creations to the world, do not hesitate to label us, we will love to see them through the networks!
Do you join us on social networks? You will find us on Facebook, Twitter, Instagram and Pinterest!