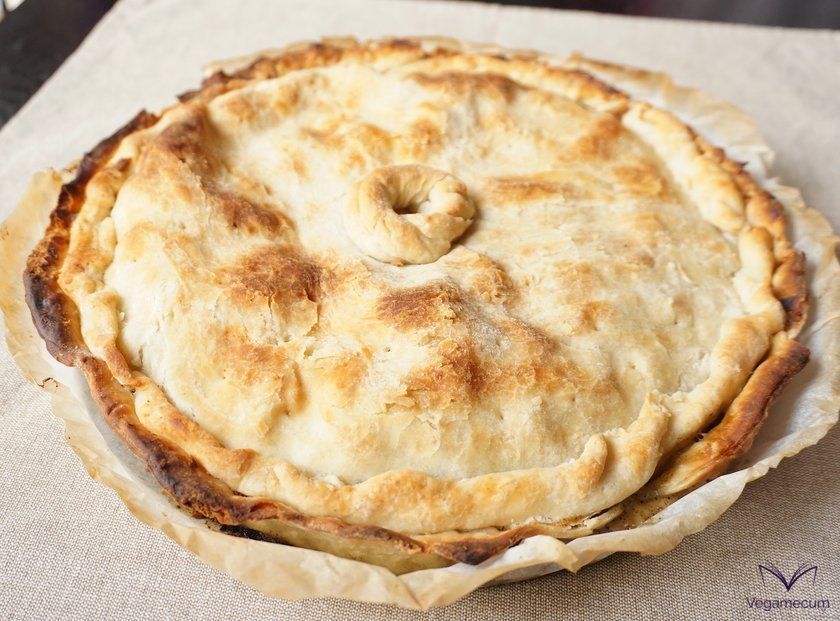 The shortcrust pastry is ideal for making cakes, both sweet and savory, empanadas, empanadillas, tartlets and quiches.
To make it you need very few ingredients and simple, and being homemade, we make sure it does not contain palm oil, or dairy, or any other ingredient of animal origin, so it will be much healthier for us, for the planet and for the animals.
The result of this mass is very fine and manageable, allowing it to be extended smoothly and homogeneously without difficulty. In addition, being made with olive oil, it will not be necessary to use margarines, which will benefit us nutritionally by using ingredients as natural and healthy as possible and will give a very rich and delicate flavor.
Below you can see what ingredients you need and the steps to follow to be able to make one of the most widely used doughs both in confectionery and in general cooking around the world.
| | | |
| --- | --- | --- |
| Difficulty level | Preparation time | Rations |
| Easy | 1 h. | For 1 unit |
Ingredients
200 gr. pastry flour
50 ml. extra virgin olive oil
1/2 teaspoon salt
65 ml. water
Instructions
In a bowl, we toss the flour sieving it with the help of a sieve and add the salt.
Add the oil and stir with your fingers for a couple of minutes, then take the water and continue stirring with your fingers to form a homogeneous mass. Then we make a ball and leave it in the bowl for 30 minutes in the fridge, covered with a film or with a damp cloth.
After this time, we took the bowl out of the fridge and, on a clean surface, put a little flour and, on it, put the dough. Stretch the dough with a floured rolling pin until you leave a thin layer (about 2 mm thick) with the desired shape (circular, rectangular ...).
In the mold that we are going to use, we put baking paper and, on top of the paper, place the stretched dough, taking care that it does not break. We adapt the dough to the mold with care, we puncture with a fork and remove the dough left over the edges.
We cover the dough also with vegetable paper and, on this, we put some weight so that it does not rise when cooked, as for example, legumes.
With the oven preheated to 175º, we place the dough in a tray at half height, with fire up and down, and bake for 10 minutes. After this time, we take the mold out of the oven, wait for it to be tempered, and we can fill it as we wish.
Notes
For an optimal result, it is very important that the flour is pastry flour, which is thinner and looser, with less gluten and less protein than other flours.
If you want to make shortcrust pastry for desserts, in this step you will have to add 1 teaspoon of sugar for every 200 gr of flour.
In case you are going to use the shortcrust pastry to cover pies or empanadas, you will not have to precook the crust that goes on top.
In case you are going to use the shortcrust pastry to cover pies or empanadas, you will not have to precook the crust that goes on top.
If you have any questions, you can leave it to us in the comments. And if you dare and want to show your creations to the world, do not hesitate to label us, we will love to see them through the networks!
Do you join us on social networks? You will find us on Facebook, Twitter, Instagram and Pinterest!