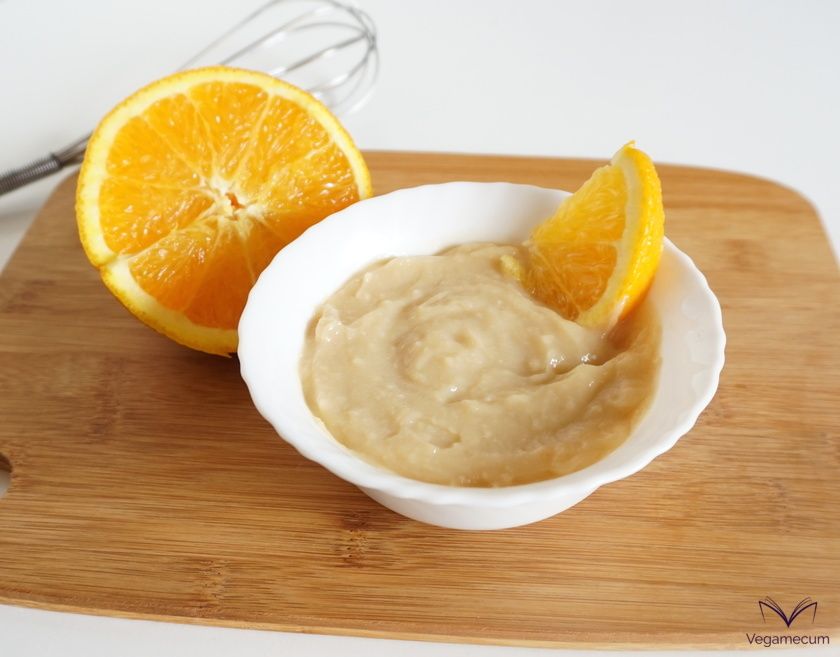 The pastry cream is one of the essential in pastry, so it is normal that when we want to make a cake or any other sweet, it is one of the first ingredients that we visualize for the filling.
Although the classic is practically the same as the Catalan cream (you can access the recipe here ), we love the fruity sweetness of the orange pastry cream, and this is precisely what we want to teach you to do today.
The orange , in addition to providing a sweet and citrus touch to the cream, also allows us to benefit from its nutrients, specifically its content in vitamins A and C , folic acid , phosphorus and potassium .
Below you can see how easy it is to make this pastry cream so that, in addition to being able to enjoy a different cream, you can count on the surprise factor when trying your favorite sweets 😉
| | | |
| --- | --- | --- |
| Difficulty level | Preparation time | Rations |
| Very easy | 30 m. | For 500 grams |
Ingredients
1/2 l. soy milk
1 orange skin
1 cinnamon stick
75 gr. whole cane sugar
50 gr. corn starch (cornstarch)
200 ml. orange juice
Instructions
In a saucepan, heat the soy milk with the skin of the orange and the cinnamon stick and, when it starts to boil, remove these from the milk and remove the sugar, stirring to dissolve.
While the milk warms up, squeeze the oranges, put the juice in a bowl and add the starch, stirring well until there are no lumps.
When the milk starts to boil, add the starch-orange juice mixture and stir well while it thickens.
Turn off the heat, remove the saucepan and let it cool.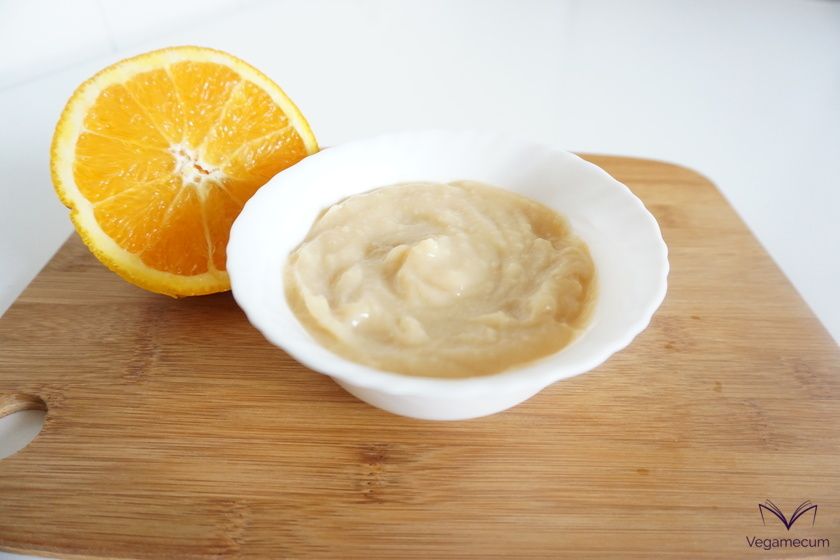 Notes
You can use any vegetable drink.
If you have any questions, you can leave it to us in the comments. And if you dare and want to show your creations to the world, do not hesitate to label us, we will love to see them through the networks!
Do you join us on social networks? You will find us on Facebook, Twitter, Instagram and Pinterest!