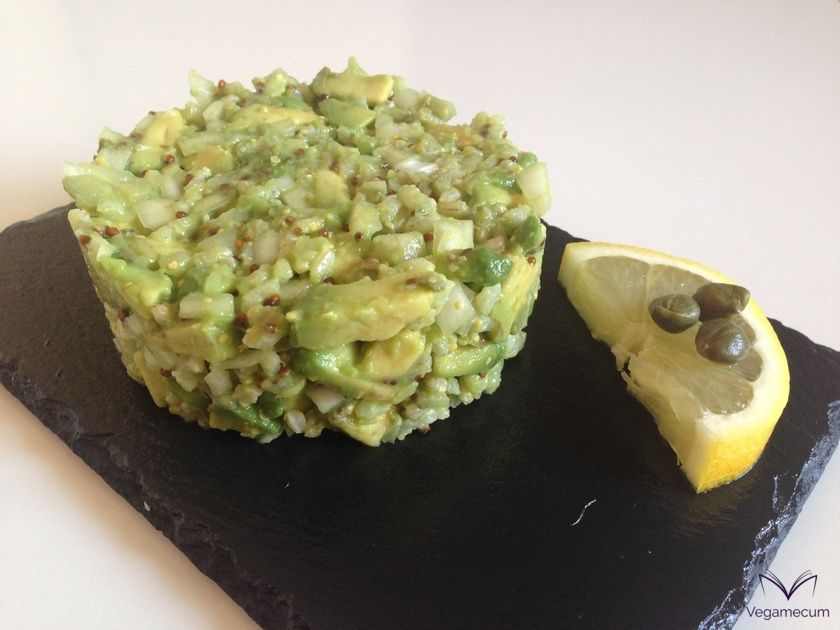 With the rise in temperatures begin to feel more fresh and light dishes, such as avocado tartare with brown rice , which as suspected by those who are addicted to avocado, is a delight.
The avocado, in addition to captivating hearts, protects them, since it is rich in monounsaturated fatty acids, mainly in omega 9 , which is also anti-inflammatory.
On the other hand, it is very beneficial to protect the nervous system and promote proper muscle function for its content in magnesium and potassium , and to care for the skin, thanks to the amount of vitamin A , C and E it provides.
In addition, avocados provide us with B vitamins, such as B6 and B9 (folic acid), minerals such as calcium , copper and iron , and fiber , which helps regulate blood sugar levels.
When combining avocado with brown rice, we add carbohydrates that will provide us with energy, and vitamins B1 , B2 and B3 .
Once we have seen the nutritional richness of this healthy vegetable tartare, we show you how easy it is to make, which makes it even more perfect if possible.
Below you can see what ingredients you need and what steps you have to follow to be able to enjoy it.
| | | |
| --- | --- | --- |
| Difficulty level | Preparation time | Rations |
| Very easy | 45 m. | For 2 people |
Ingredients
1 avocado
50 gr. brown rice
1 tablespoon lemon juice
1 spoonful of caper
4 pickled gherkins
1 chive
1 teaspoon Dijon mustard
1 pinch of salt
Instructions
In a pot, put to heat water and, when it begins to boil, we toss the rice and let it cook the time specified by the manufacturer or until it is soft.
Meanwhile, we peel and bone the avocado and cut it into tiny cubes, sprinkle it with the lemon juice and reserve it.
Chop the capers, pickles and chives in small pieces and reserve them too.
When the rice is cooked, remove it from the heat, put it in a colander and pass it through cold water to break the boil. We drain it well to remove all the water.
Put the rice in a bowl, add the rest of the ingredients and stir carefully so that the avocado does not fall apart.
To place, we take a flat dish and a ring and put the mixture inside the latter, pressing the filling a bit so that it does not dismantle when removed.
We remove the ring and we will have our tartar ready.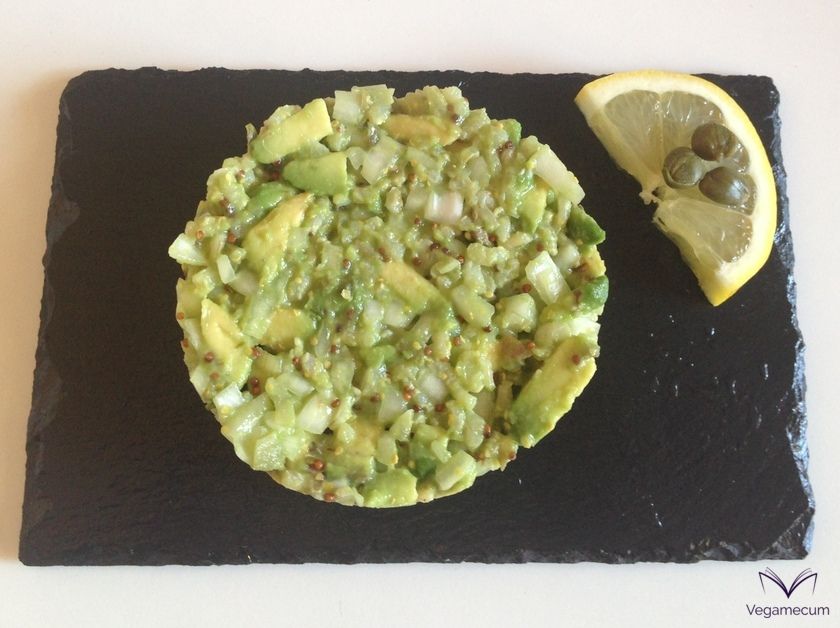 Notes
To prevent the avocado from darkening, you can leave the bone until the ingredients are mixed.
It can be accompanied with toasted bread, with sticks or with crudités.
If you have any questions, you can leave it to us in the comments. And if you dare and want to show your creations to the world, do not hesitate to label us, we will love to see them through the networks!
Do you join us on social networks? You will find us on Facebook, Twitter, Instagram and Pinterest!